The underwear you bring to your boudoir shoot can make all the difference, ensuring you feel confident and oh so sexy (a glass of bubbly can help with this too!), use this boudoir shoot underwear guide to make sure you get the best options.
Bras
As most women know there are a million different types of bra, from push up to t-shirt we literally have it all. For boudoir photography and this boudoir underwear guide there are a number of key rules when it comes to bras:
Make sure it fits you well
It doesn't matter the amount of padding or black lace on a bra, if it's pinching or baggy, it's not going to make you feel special.
Avoid a push-up
Although some smaller busted women might go straight to this option, push up bras don't necessarily work for boudoir photography. They can often distort your gorgeous natural figure especially when we try out different poses. Why not try a sexy demi cup or lace bralette and enhance your natural confidence.
Balconettes are always a winner
A balconette bra can suite almost every single woman, they give amazing support and lift but by working with your natural figure, enhancing your natural beauty rather than hiding it or distorting.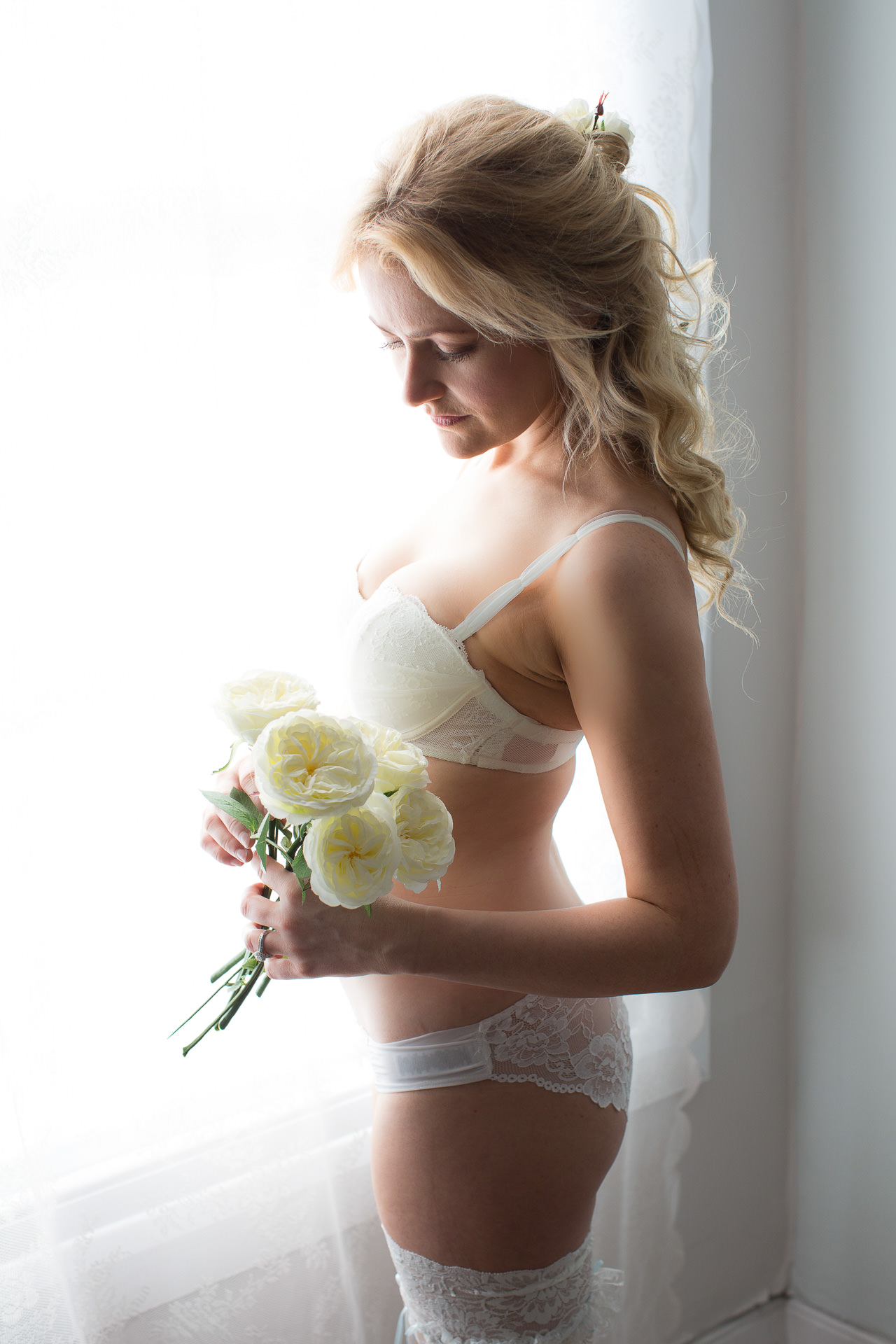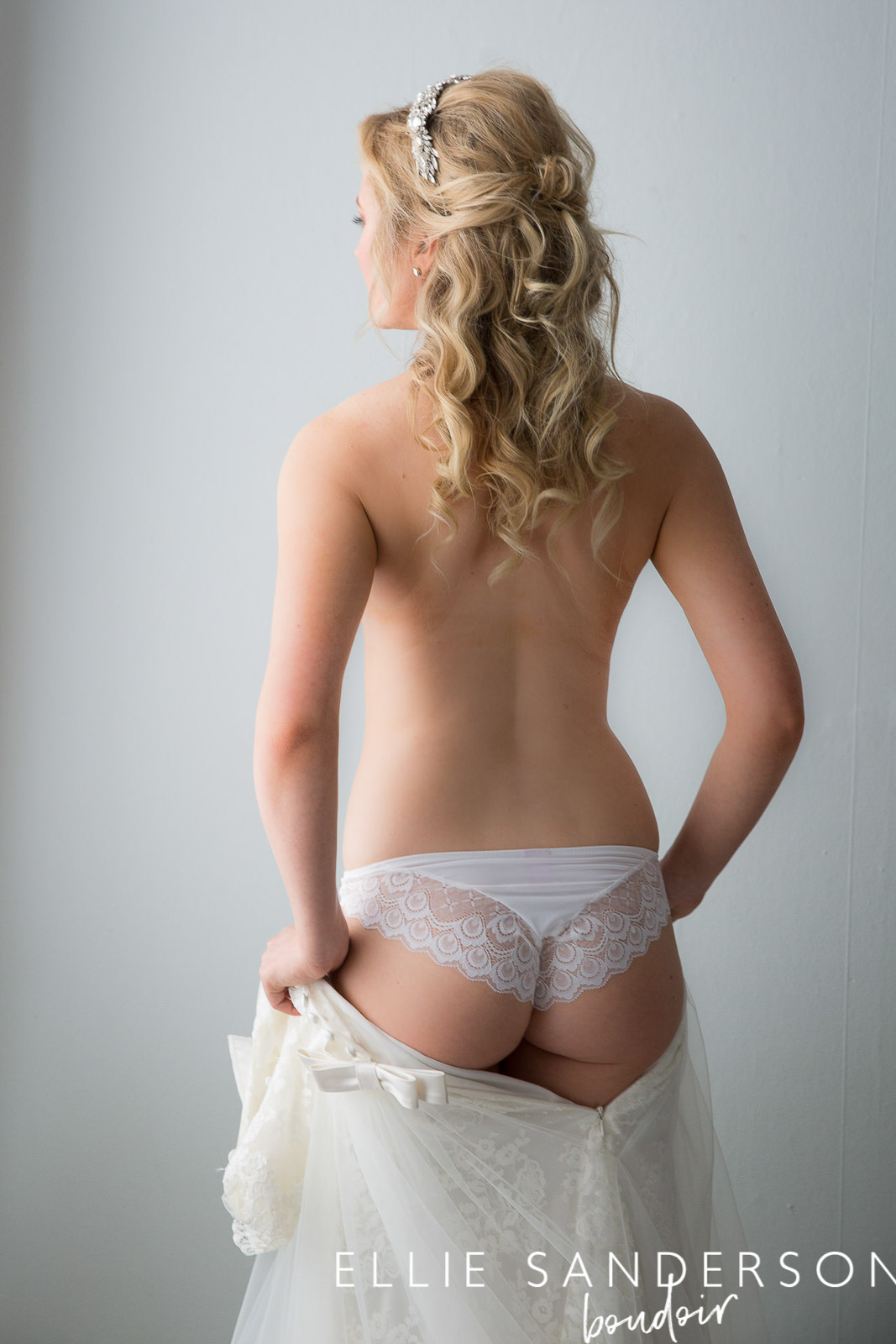 Knickers
With knickers more is often less, a thong might be thought of as a sexy option, but in reality they can pinch and often make women feel less sexy. Try a fuller lacy number – leaving something to the imagination will definitely get the pulses racing!
Corsets and Bustiers
Corsets and bustiers can be a great option to give you that extra something. Corsets are often longer with full boning and a lace up back. They are designed to cinch in the waist, so are perfect for the fuller busted hour glass shaped women, they will exaggerate your curves in all the right places and control even the most unruly bust. Bustiers often have slightly less boning, and have a cup for the bust and will give your boobs an extra boost. Both corsets and bustiers are perfect for women who are concerned about their tummy, or who would like some extra support for their bust.
Garters and Stockings
Some underwear will come with built in garters to clip on to hold ups. Stockings can be a great addition to shoot but make sure you get the proper ones designed for a garter, the holds ups often pinch to tight creating a false muffin top in the thigh area.
Clothing
Clothing can be a great addition for any boudoir shoot – leather jackets over black underwear, or ripped jeans with nothing but a bra and heels all work amazingly.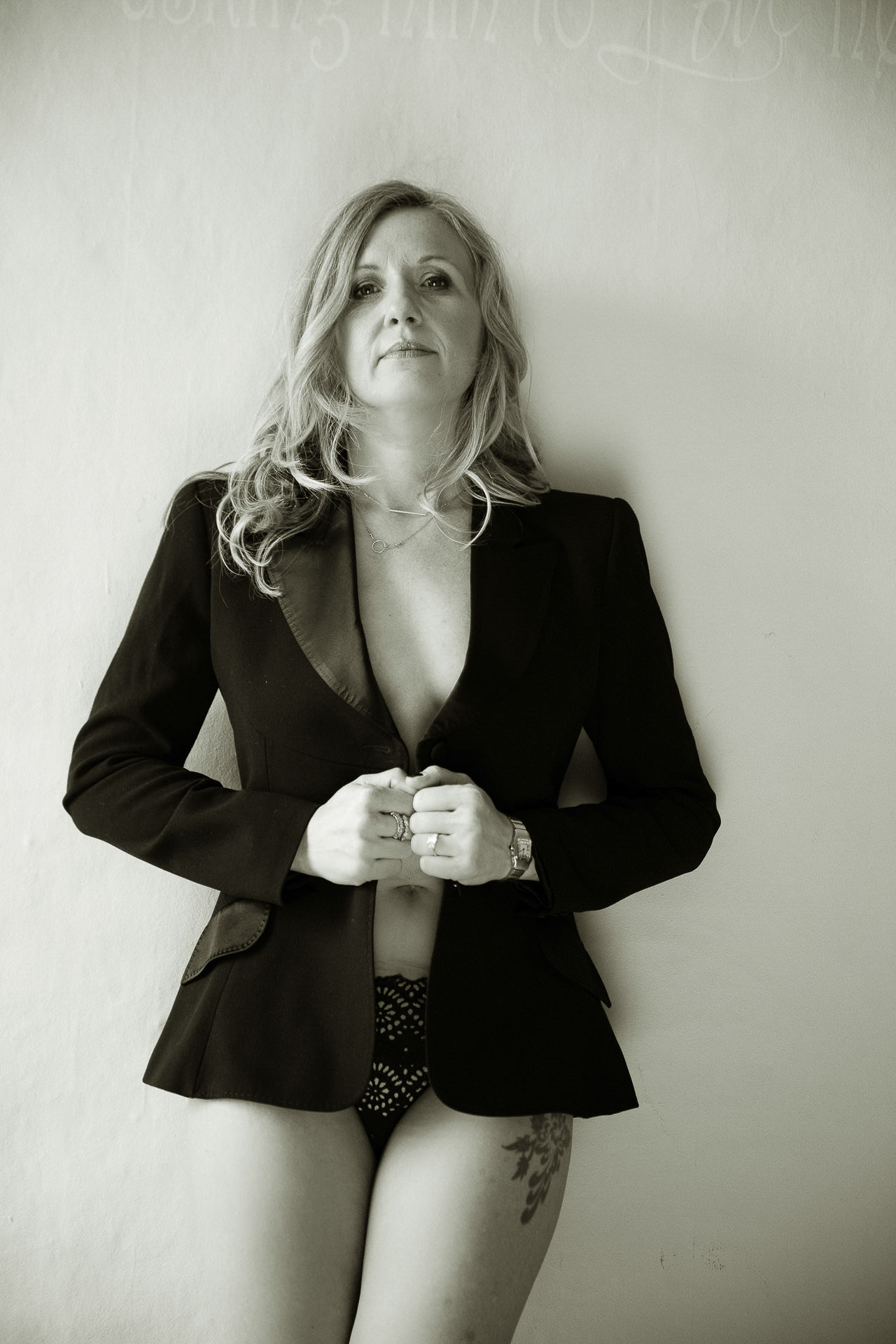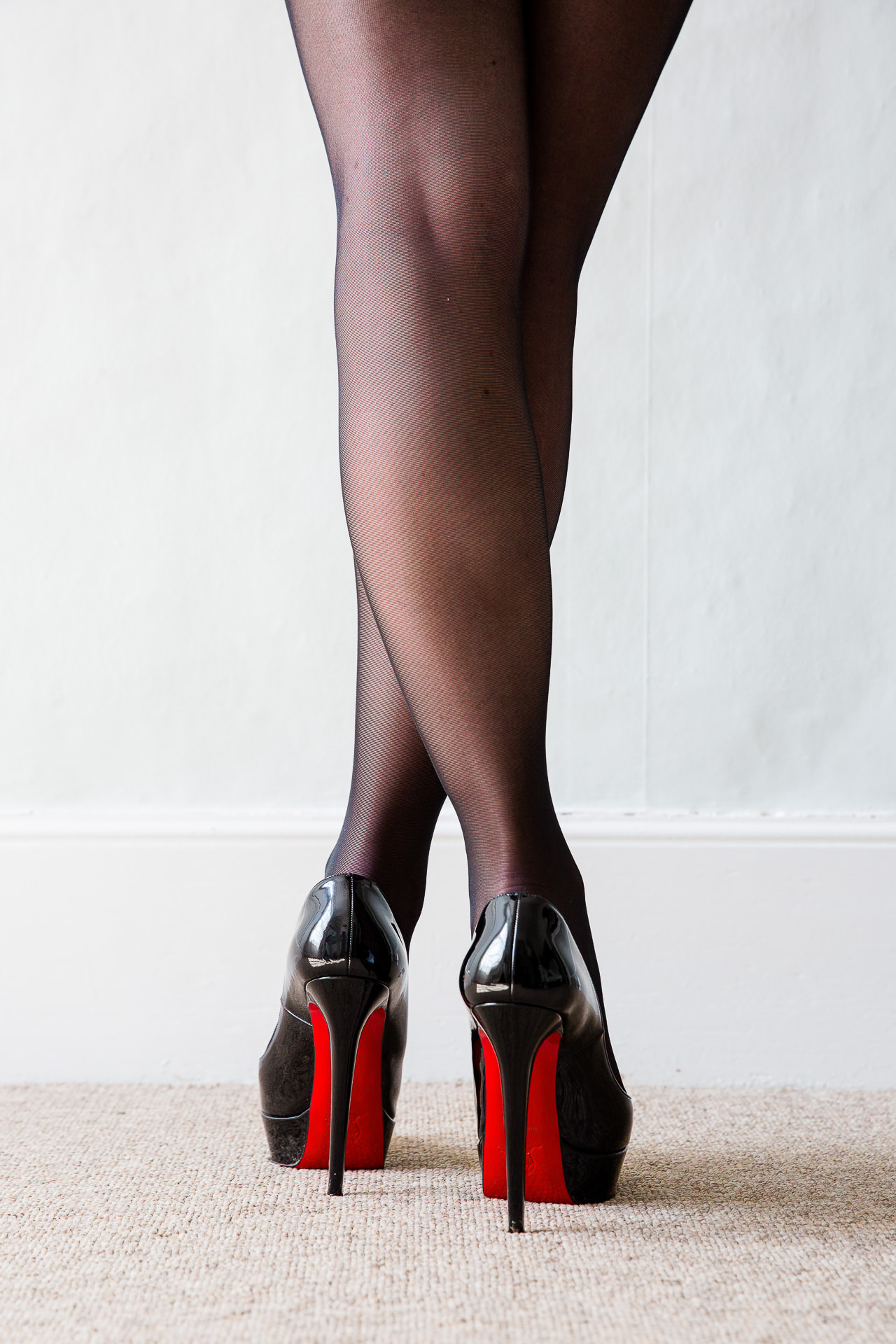 Heels
When it comes to heels for your shoot – the bigger the better! Think catwalk sized heels, they enlongate the leg and will definitely make you feel incredibly sexy (even if you can't walk perfectly in them!). If you have them bring a black pair and a nude pair, as these can suite almost every outfit.
Colours
Black is my go to with boudoir, it can be effortlessly sexy no matter what the outfit. Reds and pinks also work well, but make sure they match your skin tone. Avoid patterns if possible, these can be distracting in the images, when you should be the focus.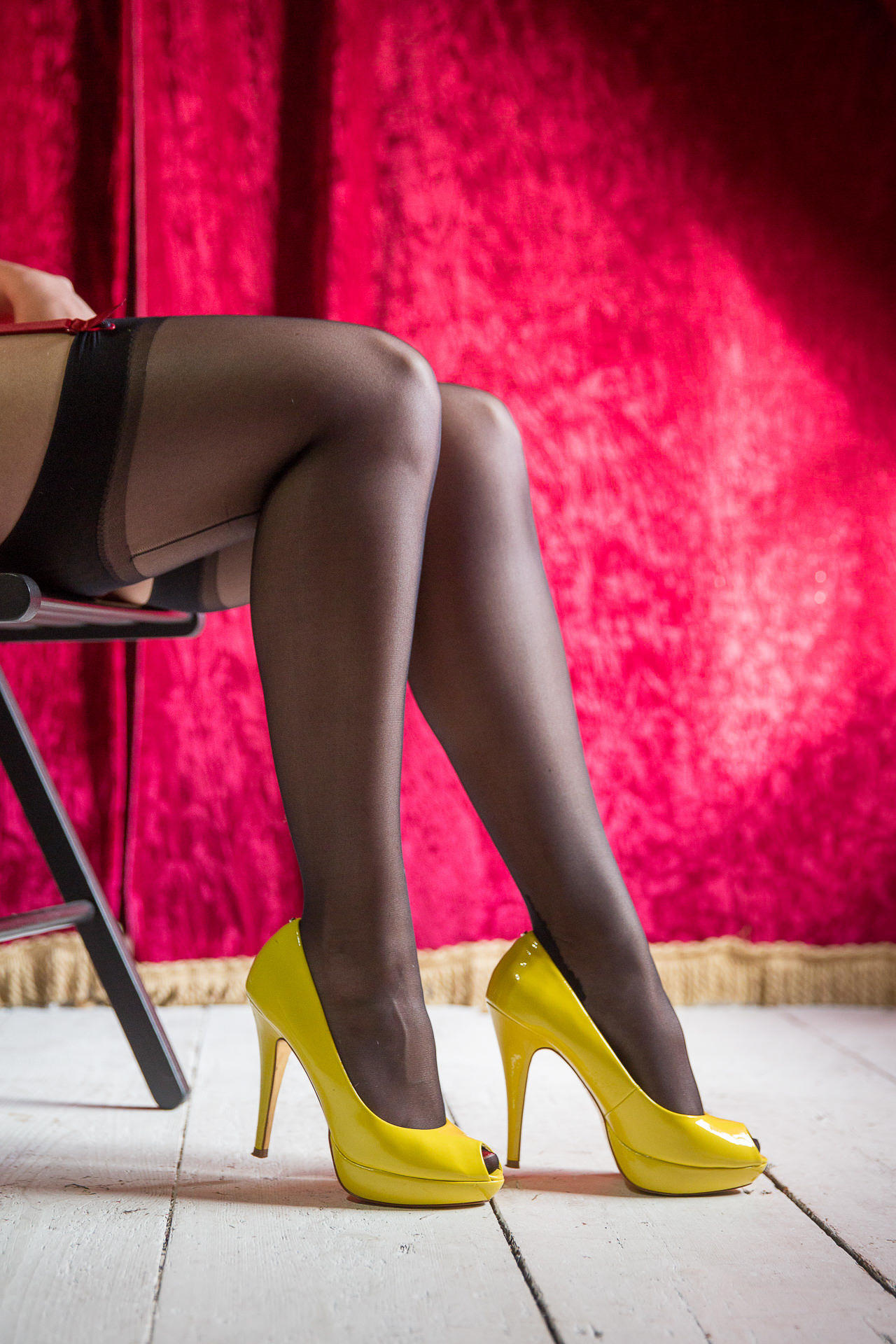 Bridal
If you want to create some gorgeous bridal shots, lace ivory sets work incredibly well, if you add in a garter and veil you have a winning, and incredibly seductive combo!